Lambeth is a world of opportunity. Stretching into the heart of London, Lambeth is well connected and well networked. It has a skilled and creative workforce ready for growth.
An unprecedented level of development is underway across the borough. Our inclusive growth agenda guides our work to secure high quality, mixed use, good jobs driven growth, with positive outcomes for all our communities.
Now is a fantastic time to consider investing in Lambeth – whether that's moving your business here or taking development opportunities. Our commercial and residential areas across the borough offer the best of central and outer London.
We work closely with our business communities, with seven Business Improvement Districts across the borough. Our award winning affordable workspaces provide inspiring places to work.
Lambeth's major business sectors include the creative and digital industries, professional and financial services, life sciences and healthcare and hospitality and tourism with major employers such as IBM, National Theatre, The South Bank Centre and Shell UK all established here.
Our team are happy to help you navigate to the right part of the council whether your enquiry relates to property, licensing, planning, or another key service.
You'll find that Lambeth today is proactive, collaborative and inclusive. Come and talk to us. Let's make the future happen.

Bayo Dosunmu
Chief Executive
London Borough of Lambeth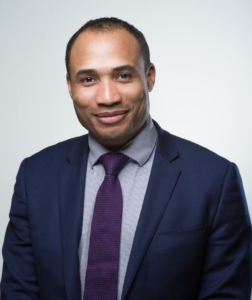 With a wealth of opportunities for enterprise, we work closely with investors and developers to achieve rewarding outcomes. We want benefits for business and our local communities to go hand in hand.
Lambeth's three most prominent commercial centres are South Bank & Waterloo, Vauxhall and Brixton. Lambeth is also home to Clapham, Herne Hill, Streatham, Tulse Hill and West Norwood – some of South London's most popular residential neighbourhoods where vibrant business communities contribute greatly to their local character.
1.7M
sq ft of new commercial space under construction
Business is booming
Lambeth is home to household name businesses and one of the UK's most entrepreneurial business communities.
Business growth in the borough is outperforming the London average and an unprecedented level of development is underway – the council deals with over 6,000 planning applications a year. There is a talent pipeline with world class universities and high performing schools, a rapidly growing start-up scene alongside many internationally known established businesses.
Perfect environment for business
By improving transport infrastructure, community spaces, educational attainment, labour market participation, building more housing and growing the number of businesses in the borough, we increase opportunities for businesses, developers and local residents.
At Lambeth we recognise the value businesses bring to the community. We have played an instrumental role in creating seven Business Improvement Districts (BIDs) for all of our key commercial areas, representing the needs of local businesses.
We realise that affordable and flexible workspace is key to many businesses. We have supported the creation of new workspace schemes including International House, Tripod, Granby Space, Build Studios, LJ Works and Pop Brixton.
7
BIDS
business improvement districts established in all of lambeth's key commercial areas
6,000
planning applications a year
We can help
Our  team can assist you in finding the space your organisation needs, along with signposting you to local networks, and helping establish your business in the borough.